Alpha Hotels contribute to the communities in which they operate through a wide range of outreach programs and initiatives.
We participate in efforts to raise funds for medical research, educational programs, local charities and disaster relief, while supporting volunteer opportunities for Alpha Hotel employees.
Stars Foundation
Helping close the gap of Indigenous disadvantage. Founded in 2015, Stars Foundation provides full-time, intensive mentoring support programs to Aboriginal and Torres Strait Islander girls and young women in secondary schools in the Northern Territory, Queensland and Victoria.
Multiple Sclerosis Australia
MS in Australia, we campaign about important issues on behalf of our community by working closely with our state societies, national advocates and MS Research Australia, to ensure our submissions and work are based on the latest evidence.
Cystic Fibrosis Queensland
Cystic Fibrosis Queensland is one of Queensland's largest and oldest organisations supporting people living with chronic illness. Cystic Fibrosis Queensland supports almost 1000 people with cystic fibrosis and their families throughout Queensland, the Northern Territory and Northern New South Wales.
Children's Hospital Foundation Australia
The Children's Hospital Foundation funds vital research, new equipment, and provides entertainment, care and support for sick kids and their families.
Australasian Society of Zookeeping
Since 1976, the Australasian Society of Zoo Keeping (ASZK) has worked tirelessly to promote the exchange of information on all aspects of animal husbandry and has facilitated a multitude of professional development opportunities for zoo personnel across the Australasian region.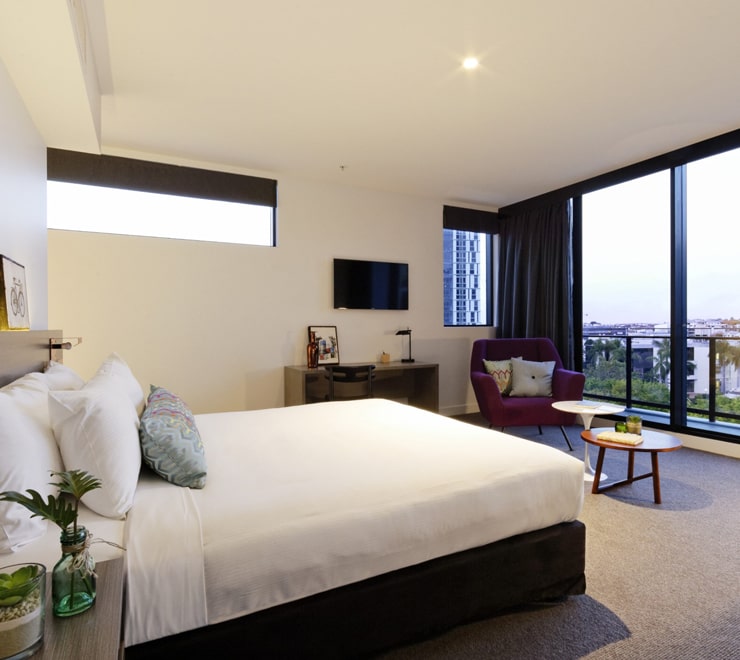 How can you help
How you can help the environment by not having your room serviced today?
At Alpha Hotel we understand that our operations have an impact on the environment and that it is our responsibility to take steps to achieve sound environmental performance. We have put systems in place to minimise our impact on the local environment.
We invite you to help us in our endeavours by choosing not to have your room serviced on any day during your stay. Below are some of the savings your contributions can make:
Choosing not to have your room serviced saves approximately 20 litres of water just in cleaning your bathroom
Our laundry can save approximately 15 litres of water by simply not having your towels and linen changed
Reduction in the use of chemicals such as toilet cleaner, multipurpose cleaner and air freshener used to clean your bathroom
Saves power used to operate vacuum cleaners, lights and heating whilst servicing your room
Thank you for your contribution. We look forward to working with you to help minimise our impact on the environment.
Explore our current hotel deals or book now with us for rates 5% lower than any other website.