Alpha Hotels & Resorts is Australia's newest privately-owned Hotel Manager and Hotel Owner, intent on growing a significant Australian footprint of upper midscale hotels, resorts, and apartments covering the major Capital Cities, key urban centres, and popular leisure destinations.
Alpha Hotels & Resorts made its entrance into the market at the start of 2014, announcing a founding group of strategically located, well-established hotels properties that would be re-branded, owned and managed by the group.
We attribute our ability to swiftly capitalise on market opportunities, to our deep experience in the Australian Hospitality Industry. This is bolstered by our approach to embracing and adapting to rapid changes in the Industry to add more value to the performance of an Owners asset.
With a highly skilled and agile team, and a fresh operating canvas, Alpha Hotels & Resorts can move quickly and effectively towards its goal of becoming a progressive player in the Australian hospitality market.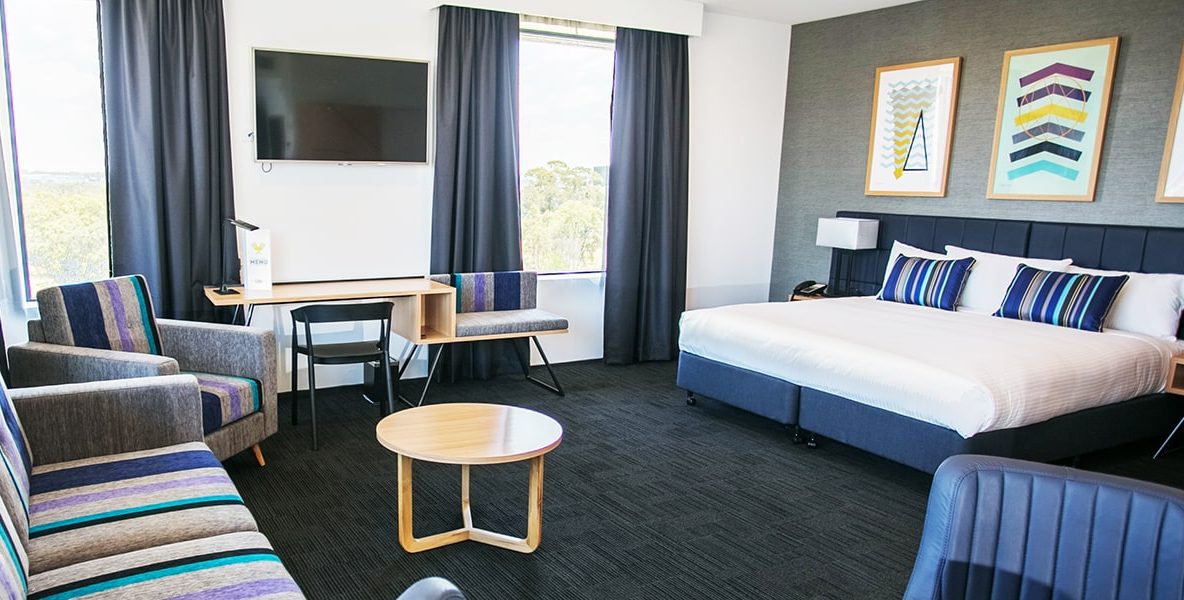 Our Story
The story of Alpha's successful property openings, re-branding and refurbishment of hotels so far…
2016 – December
Alpha Hotels Eastern Creek completed construction of 60 new rooms and a purpose-built Club Lounge. An entirely new Club Level has been built on the hotel, designed for guests who want to enjoy the existing breadth of hotels existing facilities and services with a superior level of accommodation and a business lounge with a social-side.
2015 – December
Alpha Hotels & Resorts opened its fourth and largest hotel so far, Alpha Sovereign Hotel Gold Coast, with the rebranding of the 180 room Australis Sovereign Hotel. The twin tower property is located on Ferny Avenue on the north side of Surfers Paradise.
The property boasts a rejuvenated of range of accommodation options and well-designed leisure facilities with a large heated pool and spa, BBQ area, alfresco restaurant and bar, free unlimited WiFi, gym, games room and valet parking.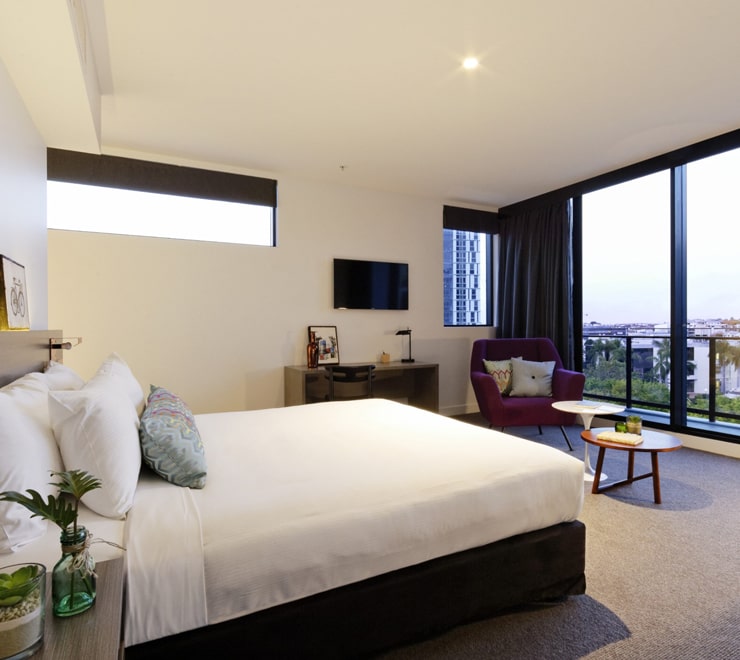 2014 – June
Alpha Mosaic Hotel Brisbane opened in Fortitude Valley, Brisbane. A landmark 18-story mixed-use development with a 51-room hotel and 213 residential apartments just 5 minutes from the CBD. The newly-built boutique hotel, offers high design quality with both hotel rooms, one and two bedroom apartments.
Guests have easy access to extensive facilities including the Mosaic Bistro and Bar, a podium-level alfresco oasis to relax with friends or meet for business, 24 hour room service and affordable undercover security parking.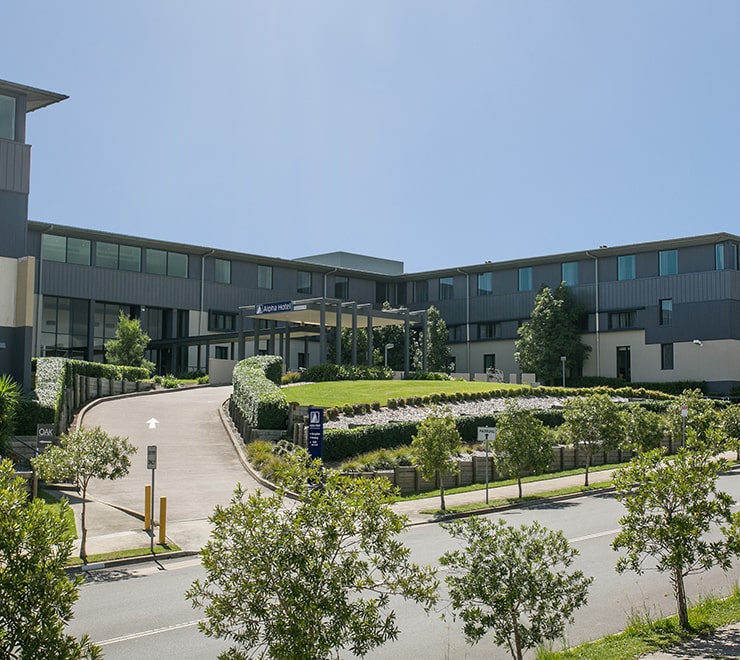 2014 – March
Alpha Hotels & Resorts officially launched Alpha Hotel Eastern Creek (formerly Chifley Eastern Creek). The Group-owned, 102 room hotel boasts a prime position directly opposite Sydney Motorsport Park, within one of Western Sydney's fastest growing Corporate and Industrial Estates.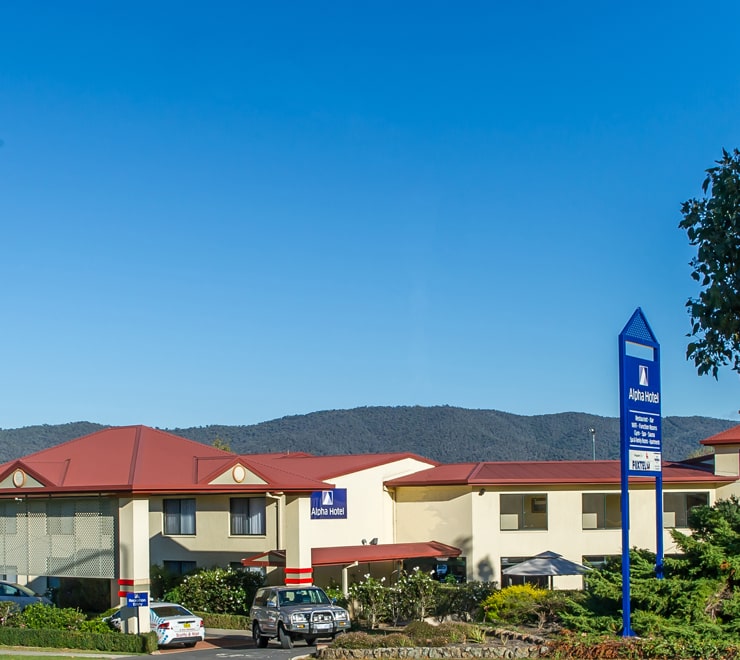 2014 – February
Alpha Hotel & Apartments Canberra, Tuggerangong's most prominent hotel, was the first Alpha hotel to open it's doors. The 100 room property overlooking the Brindabella Ranges has since completed the final stages of a million dollar renovation, with the hotel's lobby, restaurant, bar and gym boasting a sleek new look.
The transformation of the hotel comes at a time when the area is undergoing a remarkable renaissance with new constructions such as the SouthQuay residential and retail development leading the way.
Explore our current hotel deals or book now with us for rates 5% lower than any other website.